We invite you to spend a mid-summer weekend with the Joshis in beautiful Gloucester, enjoying a unique opportunity for students of the mapping method to get together and to join the masters themselves for two and half days of sharing experiences, active learning, and community building.

As students of the Joshis, we know they are the pioneers of the MAP of the animal kingdom, and the first to highlight the correspondences between the periodic table of elements and the other kingdoms. They are also exceptional teachers, with a genuine passion for enabling us to put mapping approaches into practice, so you can be sure it will be a rewarding learning experience!

With a special emphasis on case-taking skills development and case analysis methods, the two and a half days will include:
a live case
an introduction to the charts of Vertebrate and Invertebrates
the incredible MAP of birds
comparing and differentiating the birds and insect
and opportunities to discuss and gain insights into your own challenges in applying the method in practice!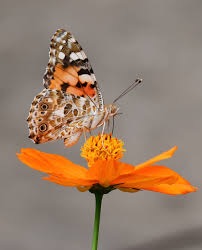 Investment
All-inclusive rate of £425 includes:
seminar from Friday 2pm to Sunday 5 pm, with Saturday evening session
double en-suite room for two nights
full board from Friday dinner to Sunday afternoon
use of hotel leisure facilities, and a discount on spa treatments
Day-only rate of £320 includes:
seminar from Friday 2 pm to Sunday 5 pm, with optional Saturday evening session
lunch & refreshments on Saturday and Sunday
dinner on Saturday evening can be booked for £25
Deposit of £100 secures your place.
Balance of all fees due 1 May 2019.
Cancellation Policy
All bookings carry a non-refundable admin fee of £30. Refunds (minus the admin fee) can be given on cancellations made within two weeks of full payment. However, no refunds are possible after 15 May 2019. If the event is cancelled for any reason, all payments will be refunded in full.