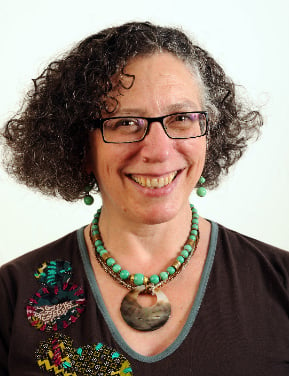 Ilana Dannheisser MSc RSHom
Ilana has been in homeopathy practice since 1996, having gained her licentiate from the London College of Classical Homeopathy. She went on to study with Jeremy Sherr at the Dynamis School, and then in 2009 completed her MSc in Homeopathy at the University of Central Lancashire. Since 2000, she has followed the development of the 'sensation' system closely, through the work of Sankaran, his Mumbai colleagues, and Drs Bhawisha and Shachindra Joshi in particular. Education has always been a deep interest. Ilana has taught for most of her life in the University system, in the arts prior to becoming a homeopath, and then on various homeopathy courses. She is a supervisor and mentor for final year students in their clinical training. Case-taking has been a special concern - her Masters dissertation was a research paper on "The Homeopaths Experience of the Homeopathic Consultation."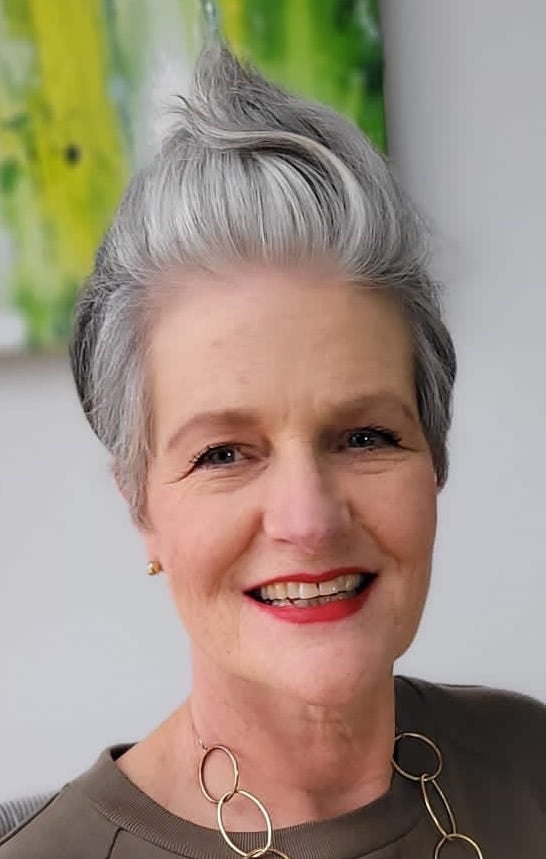 Helen Dalton has been practising homeopathy in London since 1997, having studied at the College of Homeopathy and the College of Practical Homeopathy. Over her years of practice, Helen has investigated, studied and tried out many approaches to the ongoing challenge of consistently finding the remedies that will best help patients, including new remedies from meditative provings, PC remedies and the Second Simillimum, and CEASE therapy. She also trained and qualified as an EFT practitioner. Learning the Sensation Method and the Joshis' Mapping Method has had a transformative effect on her practice, and since 2009 Helen has been applying the evolving approaches to Mapping in case-taking and prescribing. She has studied regularly with Bhawisha and Shachindra Joshi, with their video course, monthly webinars and regular seminars in UK, as well as on the intensive 2-week seminars in India in 2014 and 2019 . She also completed the 1-year Sensation Method course at the Aroga School of Homeopathy, and has attended seminars with Rajan Sankaran and Dinesh Chauhan. Helen also has a background and interest in education, with many years of experience as a teacher and teacher trainer.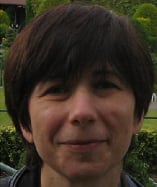 Grazia studied homeopathy at the London College of Classical Homeopathy graduating in 1999 and has been registered with the Society of Homeopaths since 2004. Before coming to homeopathy Grazia was a literary translator and she has 20 years experience in teaching translation at postgraduate level. In her teaching she has always been passionate about finding effective ways to help students develop all the practical and analytical skills needed to practice their profession and grow in it. Her path as a homeopath has been profoundly influenced by meeting the Sensation Method and its developments, and in particular by the teaching of Dr Bhawisha and Shachindra Joshi, with whom she has been studying since 2009. Grazia mainly applies their method in her practice.
In 2014 Grazia was awarded one of the WISH grants to take part in the first Train The Trainer programme at The Other Song Academy in Mumbai, which she attended last November.She is very excited to be able to bring her two professional strands into ACTHomeopathy and contribute to the creation of strong and grounded clinical skills training in our profession.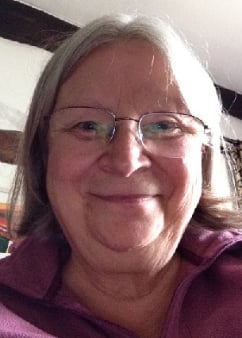 Graz has extensive experience as a teacher, supervisor and homeopath. She taught 11 - 18 Sciences in Inner London for 16 years and subsequently became a researcher at the Institute of Education for a further 4 years. She commenced homeopathic practice in 1992 having qualified at The School of Homeopathy, where she briefly was Deputy Principal (1994 - 1996). She went on to play a substantial part in the development of the Society of Homeopaths over 14 years (1994 - 2007): her various roles included Newsletter Editor, Education Director and Registrar. Clinical Supervision has been a vital strand of her work for which she holds a Diploma from Cascade Associates. Her involvement in the sensation approach began in 2003, initially in Goa and subsequently Mumbai. She has been working with the Joshis since 2006.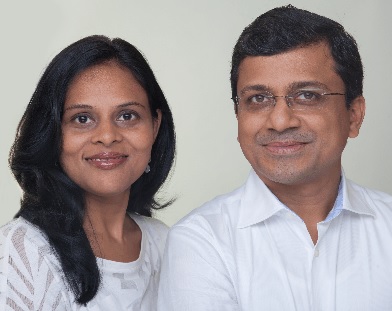 Drs Shachindra and Bhawisha Joshi
Shachindra and Bhawisha Joshi have extensive clinical and teaching experience throughout the world. They have pioneered the expansion of the sensation approach through their deep understanding of the patterns within the mineral, animal and plants kingdoms. Their insights into the parallels between the kingdoms have given a new appreciation of the clinical process. They have always been known for their generosity of spirit in their teaching and will be acting as advisors as well as supplying case examples for this course.